Article content
If the field could talk, it would 'make you a believer' in Sherwood Park's budding musical festival.
Article content
Over the course of Friday and Saturday's RavenWood Music Festival at Broadmoor Lake Park, about 900 people passed through the gates, and adding up performers, vendors, volunteers, production team members and the RavenWood board, attendance increased to more than 1,000 people. It marked the fourth time in a row that the festival was put, and this year marked the return to its inaugural two-day format.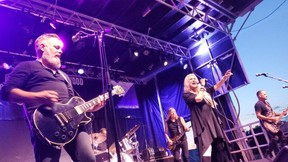 "For us, that's really good, considering we are still a young festival," responded Bill Roberts, president of the Music Society of Strathcona County, which presents the RavenWood Music Festival. "We were extremely pleased with the growth this year.  Our crowd was definitely bigger than last year. Our Friday night crowd this year was bigger than our one-day festival last year."
Article content
Friday's acts included Payphones, Playing with Fire, and Eagles tribute band, The Long Run. Saturday's performers included Jacquie Daniels, Two Late to the Party, Steven Sware, Rated R Band, and headliner, Sass Jordan.  Youth performers from Crescendo Music Studio also filled the main stage with their talent to open both days.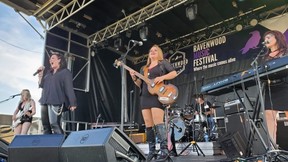 "Everyone was having a great time. This not only included the attendees, who by the way kept telling us how great they thought the festival was this year. Since the festival wrapped on Saturday night, we been receiving many messages from people that attended the festival, the bands, attendees, vendors, etc., thanking us for putting on the festival, how well organized it was, and how they can't wait for next year. Our artists, vendors, food trucks all told us they really enjoyed themselves. The bands have been telling us they loved how well they were treated during the festival, the vendors have told us they want to be back next year, and our suppliers are really happy with our festival as well," Roberts outlined. "This year was an excellent growth step for the RavenWood Music Festival."
Article content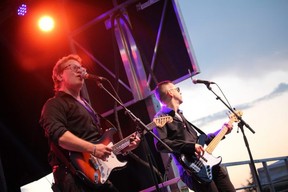 Performers rave about RavenWood
Headliner Sass Jordan told The News that the festival grounds and overall set up were really nice, and she enjoyed the enthusiastic audience. She noted that people need to continue to support small festivals like RavenWood.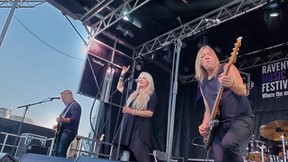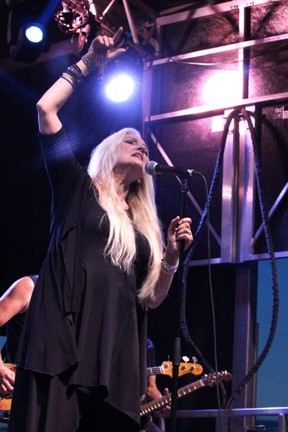 "I think that music is a healer and that it's an opportunity for people to get together, physically, in a common space, and benefit from the energy of free-flowing emotion which is what music inspires," Jordan said. "People need other people. It doesn't matter the size of the festival, what matters is the the accessible healing energy! I, myself, would prefer to attend a small one because the only way I can deal with huge crowds is to be in front of them."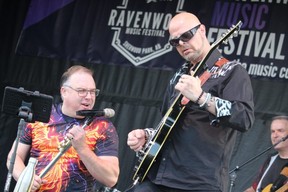 Loretta Orr, with Playing with Fire who performed on Friday night, said the organizers put on a stellar, first-class event and everyone involved were passionate about creating an incredible experience.
Article content
"I really enjoyed having the ability to share what we've all been working so hard on the past few weeks. It was very well received by everyone and for that I am greatly humbled," she said. "It was very clear to me that the audience were music lovers. The crowd was engaging in so many different levels. Singing along, dancing, smiling and enjoying."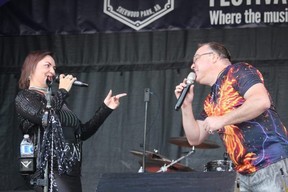 She noted it's important to continue to support small music festivals.
"Live music is like a dinner table for a very large family, it's where people gather," Orr stated.
RavenWood organizers wanted to thank all volunteers and supporters, as well as Strathcona County, local council and sponsors.
"We will and are making this the festival the staple Music Festival of Strathcona County for the years to come. We are excited for June 2024!," Roberts added.
twitter.com/LindsayDMorey